Welcome to a new section of our site.
The Pet Bio's section is for you to showcase your pets. Each thread must be titled with your pets name and type... like "Taylor the Cat".
From there we would like your first post to be similar to the sample bio a little further down. After that.... the sky is the limit. We just ask that you keep the threads specific to the animal in the title.
I would like to encourage you to post photos of your pet and tell stories behind those photos. Show off your animals from when they were a baby all the way up to adults. Whatever suits your fancy. You are not limitied to just herps.... show off your fuzzies, your feathered, or any animal you call a pet.
We only need the bio info with the first post... after that just add stories with your images.
Once a month the staff will chose a Pet to be showcased on our home page and on HerpFamily's Facebook page.
SAMPLE BIO
Thread title would be "Taylor the Cat"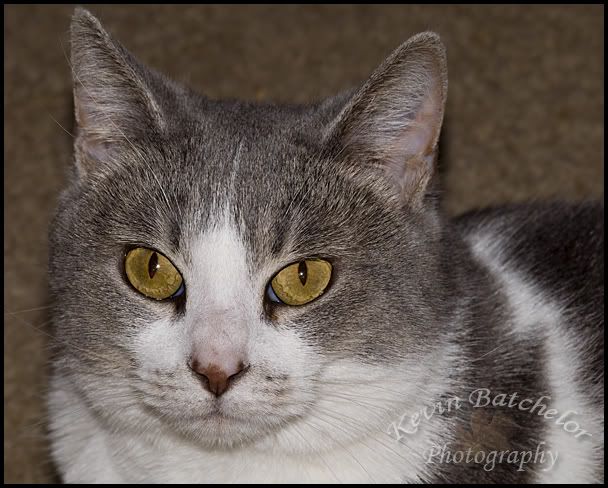 Name:
Taylor
Age:
2yr old (age at the time of photo OR how long as your pet at time of photo)
Gender:
Female
Species:
Felineious Contankerous
Morph:
Shorthaired
Locality:
ADDITIONAL BIO INFORMATION:
Housing:
The whole bloody house is mine
Special Lighting:
Gotta have that sunshine on my face
Heating:
Those sun beams coming thru the windows warms up my fur nicely
Substrate:
Carpet, carpet... and more carpet.
Decorations:
Nice plump chairs and couches
Favorite Foods:
Anything that moves
Personality, Hobbies, and Stories:
Have fun with the write up here folks. For example:
My owner calls me frisky, but I am just trying to keep the house safe and secure. I can't help it that I enjoyed stalking a fly buzzing around for at least 15 minutes before it got within paws reach. You know I'm just a cat and I had to jump up and swat that pesky fly out of the air. Then it was all mine. That cat food he feeds me is supposed to have some protien in it, but it will never compare to a nice juicy fly
(That's actually a true story folks)